VMware vCloud Automation Center 6.0: Install, Configure, Manage

---
Duration: 5 days
Price: $3,845.00
Test Level: 100
Certifications:
Exams:
Course Overviewremove_circle_outline
This training course focuses on installing, configuring, and managing VMware vCloud® Automation Center™. This course covers the configuration and use of the vCloud Automation Center platform, including self-service provisioning and the creation of multivendor cloud services.
Course Objectiveadd_circle_outline
By the end of the course, you should be able to meet the following objectives:
Understand the vCloud Automation Center architecture and use case in today's multivendor cloud environments
Install and configure vCloud Automation Center 6.0
Deploy Distributed Execution Managers and agents for vCloud Automation Center connectivity
Configure endpoints to support compute fabric connectivity
Manage vCloud Automation Center 6.0 entities on VMware® hardware, third-party hardware, and cloud infrastructures
Configure vCloud Automation Center infrastructure services
Configure and manage tenants and blueprints
Configure and manage a service catalog
Configure and manage role-based access control
Request and manage machines using the user portal
Understand and configure vCloud Automation Center workflows
Integrate VMware® vCenter™ Orchestrator™ with vCloud Automation Center
Automate application provisioning with VMware vCloud® Application Director™
Manage and monitor machines and resource reclamation
Manage cost reporting with VMware® IT Business Management Suite™
Target Studentadd_circle_outline
Experienced system administrators, cloud administrators, system integrators, and operational developers
Certificationsadd_circle_outline
This course helps to prepare you for the following certification:
VMware Certified Professional – Cloud (VCP-CLOUD)
VMware Certified Advanced Professional – Cloud Infrastructure Administration (VCAP-CIA)
Course Outlineadd_circle_outline
Module 1: Course Introduction
Introductions and course logistics
Course outline
Course goals
Course objectives
Module 2: Architecture and Components
Identify the benefits of the software-defined data center
Explore the architecture for deploying vCloud Automation Center as a cloud management platform for a multivendor hybrid cloud
Identify the components of vCloud Automation Center
Identify vCloud Automation Center design options
Define network ports and protocols required for communication between vCloud Automation Center components
Define the user interface elements of vCloud Automation Center
Explain how vCloud Automation Center integrates with other VMware products
Module 3: Installation
Explain the vCloud Automation Center installation prerequisites
Identify the vCloud Automation Center appliances and component installers
Define the vCloud Automation Center installation procedure
Module 4: Configuring IaaS
Define relationships between vCloud Automation Center entities
Identify and configure vCloud Automation Center endpoints
Identity how vCloud Automation Center discovers compute resources
Define the vCloud Automation Center roles
Identify fabric groups, business groups, and reservations
Create tenants
Create and manage reservations for compute resources
Module 5: Blueprints and Catalog Services
Create and manage single-machine and multimachine blueprints
Manage service catalog items with entitlements and approval policies
Module 6: Provisioning Services
Provision new machines and services
Manage self-provisioned machines
Create approval policies
Identify approval policy levels and approval phases
Use custom properties
Use build profiles
Use the property dictionary
Module 7: Extensibility
Identify extensibility and customization options
Use vCloud Automation Designer to edit an existing workflow
Use vCenter Orchestrator
Configure plug-ins for external integration
Use Advanced Service Designer
Module 8: Monitoring and Reclamation
Identify and verify inactive and abandoned resources
Manage machine leases
Manage machine reclamation
Module 9: Operational Management
Configure VMware® IT Business Management Suite™ Standard Edition
Report financial data for a cloud infrastructure
Troubleshoot common ITBM problems
Module 10: Managing Applications
Define the role of vCloud Application Director
Identify the vCloud Application Director infrastructure components and requirements
Deploy and manage vCloud Application Director
Configure application provisioning
Create, manage, and update applications
Manage catalog services
Prerequisitesadd_circle_outline
VMware vSphere: Install, Configure, Manage (Version 5.5) (VICM) or equivalent knowledge.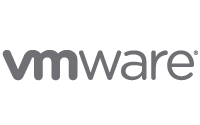 Upcoming Classes
Click below to see more class dates with course versions
Have questions? Let us help you.