Service Provider and Enterprise Routing

IJOS & JIR
---
Duration: 5 days
Price: $3,795.00
Test Level: 1
Certifications:
Exams:
Course Overviewremove_circle_outline
This 5-day course combines 2 courses which are geared toward all Juniper Routing platforms including J-Series, M-Series, SRX and MX products. Students will learn all aspects of JUNOS Routing beginning with an introduction to JUNOS, basic and intermediate level routing operations, and troubleshooting skills.
Topics included in this curriculum include:
Course Objectivesadd_circle_outline
After successfully completing this course, you should be able to: Describe the basic design architecture of the Junos OS.
Identify and provide a brief overview of Junos devices.
Navigate within the Junos CLI.
Perform tasks within the CLI operational and configuration modes.
Restore a Junos device to its factory-default state.
Perform initial configuration tasks.
Configure and monitor network interfaces.
Describe user configuration and authentication options.
Perform secondary configuration tasks for features and services such as system logging (syslog) and tracing, Network Time Protocol (NTP), configuration archival, and SNMP.
Monitor basic operation for the Junos OS and devices.
Identify and use network utilities.
Upgrade the Junos OS.
Perform file system maintenance and password recovery on a Junos device.
Navigate within the Junos J-Web interface.
Describe typical uses of static, aggregate, and generated routes.
Configure and monitor static, aggregate, and generated routes.
Explain the purpose of Martian routes and add new entries to the default list.
Describe typical uses of routing instances.
Configure and share routes between routing instances.
Describe load-balancing concepts and operations.
Implement and monitor Layer 3 load balancing.
Illustrate benefits of filter-based forwarding.
Configure and monitor filter-based forwarding.
Explain the operations of OSPF.
Describe the role of the designated router.
List and describe OSPF area types.
Configure, monitor, and troubleshoot OSPF.
Describe BGP and its basic operations.
Name and describe common BGP attributes.
List the steps in the BGP route selection algorithm.
Describe BGP peering options and the default route advertisement rules.
Configure and monitor BGP.
Describe IP tunneling concepts and applications.
Explain the basic operations of generic routing encapsulation (GRE) and IP over IP (IP-IP) tunnels.
Configure and monitor GRE and IP-IP tunnels.
Describe various high availability features supported by the Junos OS.
Configure and monitor some of the highlighted high availability features.
Target Audienceadd_circle_outline
Network engineers, support personnel, reseller support, and others responsible for implementing Juniper MX products in a Service Provider environment or striving to become certified engineers will find the most value in this course.
Course Outlineadd_circle_outline
Refer to each course for detailed content; a general outline of course content includes:
DAY ONE: IJOS
Chapter 1: Course Introduction
Chapter 2: Junos Operating System Fundamentals
The Junos OS
Traffic Processing
Platforms Running the Junos OS
Chapter 3: User Interface Options: The Junos CLI
User Interface Options
The Junos CLI: CLI Basics
The Junos CLI: Operational Mode
The Junos CLI: Configuration Mode
Chapter 4: User Interface Options: The J-Web Interface
The J-Web GUI
Configuration
Lab 1: User Interface Options
Chapter 5: Initial Configuration
Factory-Default Configuration
Initial Configuration
Interface Configuration
Lab 2: Initial System Configuration
DAY TWO: IJOS
Chapter 6: Secondary System Configuration
User Configuration and Authentication
System Logging and Tracing
Network Time Protocol
Archiving Configurations
SNMP
Lab 3: Secondary System Configuration
Chapter 7: Operational Monitoring and Maintenance
Monitoring Platform and Interface Operation
Network Utilities
Maintaining the Junos OS
Password Recovery
System Clean-up
Lab 4: Operational Monitoring and Maintenance
Chapter 8: Interface Configuration Examples
Review of the Interface Configuration Hierarchy
Interface Configuration Examples
Using Configuration Groups
Chapter 9: Routing Fundamentals
Routing Concepts: Overview of Routing
Routing Concepts: The Routing Table
Routing Concepts: Routing Instances
Static Routing
Dynamic Routing
Lab 5: Routing Fundamentals
DAY THREE: IJOS
Chapter 10: Routing Policy
Routing Policy Overview
Case Study: Routing Policy
Lab 6: Routing Policy
Chapter 11: Firewall Filters
Firewall Filters Overview
Case Study: Firewall Filters
Unicast Reverse-Path-Forwarding Checks
Lab 7: Firewall Filters
Chapter 12: Class of Service
CoS Overview
Traffic Classification
Traffic Queueing
Traffic Scheduling
Case Study: CoS
Lab 8: Class of Service
Chapter 13: JTAC Procedures
Opening a Support Case
Customer Support Tools
Transferring Files to JTAC
Chapter 14: Juniper Security Concepts
Security Challenges
Juniper's Security Focus
Appendix A: IPv6 Fundamentals
IPv6 Addressing
Protocols and Services
Configuration
Appendix B: Junosphere – (For Use with IJOS Junosphere Version Only)
Accessing the Junosphere Interface
Accessing Active Topologies
DAY FOUR: JIR
Chapter 1: Course Introduction
Chapter 2: Protocol-Independent Routing
Static Routes
Aggregated Routes
Generated Routes
Martian Addresses
Routing Instances
Chapter 3: Load Balancing and Filter-Based Forwarding
Overview of Load Balancing
Configuring and Monitoring Load Balancing
Overview of Filter-Based Forwarding
Configuring and Monitoring Filter-Based Forwarding
Chapter 4: Open Shortest Path First
Overview of OSPF
Adjacency Formation and the Designated Router Election
OSPF Scalability
Configuring and Monitoring OSPF
Basic OSPF Troubleshooting
DAY FIVE: JIR
Chapter 5: Border Gateway Protocol
Overview of BGP
BGP Attributes
IBGP Versus EBGP
Configuring and Monitoring BGP
Chapter 6: IP Tunneling
Overview of IP Tunneling
GRE and IP-IP Tunnels
Implementing GRE and IP-IP Tunnels
Chapter 7: High Availability
Overview of High Availability Networks
GR
Graceful RE Switchover
Nonstop Active Routing
BFD
VRRP
Appendix A: IPv6
Appendix B: IS-IS
Prerequisitesadd_circle_outline
Students must have a basic understanding of the TCP/IP protocols.
While not required, familiarity with command-line interface of a switching platform or UNIX system is helpful.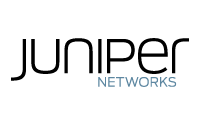 Upcoming Classes
Click below to see more class dates with course versions
Have questions? Let us help you.