Pulse Secure vADC

Administration and Configuration
---
Duration: 5 days
Price: $5,000.00
Test Level: 300
Certifications:
Exams:
Course Overviewremove_circle_outline
This five-day course provides detailed coverage of the configuration of the Pulse Secure Virtual Application Delivery (vADC) solution. Students will work with Virtual Traffic Manager (vTM), Web Application Firewall, and Services Director.
Key areas include Virtual Traffic Manager deployment and configuration, basic implementation, and component configuration. Students will have the opportunity to apply their knowledge in several hands-on labs.
NOTE: This course prepares students for the requirements of the "Pulse Secure Certified Technical Expert – vADC" Certification Exam.
Target Audienceadd_circle_outline
Network Engineers
Enterprise System Architects
Technical Support Specialists
Implementation Consultants
Course Outlineadd_circle_outline
Pulse Secure vADC: Administration and Configuration
Day 1
Chapter 1: Course Introduction
Chapter 2: Managing Traffic Overview
Chapter 3: Deploy Traffic Manager
Lab: Deploy a vTM Instance
Chapter 4: Traffic Manager Basic Concepts
Lab: Configure a Virtual Service
Day 2
Chapter 5: Clustering
Lab: Clustering
Chapter 6: Hosting Multiple Services
Lab: Configure Traffic IPs and Pools
Chapter 7: Layer 7 Protocol Support
Chapter 8: Managing Nodes and Failover
Lab: Failover
Day 3
Chapter 9: Monitoring and Logging
Lab: Logging
Chapter 10: TrafficScript
Lab: TrafficScript Rule
Chapter 11: Web Content Compression and Caching
Chapter 12: Session Persistence and SSL Features
Lab: Session Persistence and SSL
Chapter 13: User and System Management
Day 4
Chapter 14: Bandwidth Management and Service Features
Lab: Bandwidth Management
Chapter 15: Services Director
Day 5
Chapter 16: Web Application Firewall
Chapter 17: Global Server Load Balancing (GSLB)
Chapter 18: IPv6
Prerequisitesadd_circle_outline
Students should have experience with the TCP/IP protocol suite, including addressing and routing, and virtual LANs (VLANs).
Students should have knowledge of basic scripting or programming concepts.
Students should understand common application protocols such as HTTPand SMTP.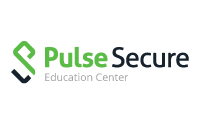 Upcoming Classes
Click below to see more class dates with course versions
Have questions? Let us help you.