NACC

Network Automation Using Contrail Cloud
---
Duration: 5 days
Price: $4,750.00
Test Level: 123
Certifications:
Exams:
Course Overviewremove_circle_outline
This five-day course is designed to provide students with the knowledge required to work with the Juniper Contrail software-defined networking (SDN) solution. Students will gain in-depth knowledge of how to use the OpenStack and Contrail Web UIs, APIs and CLI to perform the required tasks. Through demonstrations and hands-on labs, students will gain experience with the features of Contrail. This course is based on Contrail Release 3.2.0.
Course Leveladd_circle_outline
Network Automation using Contrail Cloud (NACC) is an intermediate-level course.
Target Audienceadd_circle_outline
This course benefits individuals responsible for working with software-defined networking solutions in data center, service provider, and enterprise network environments.
Course Objectivesadd_circle_outline
After successfully completing this course, you should be able to:
Explain the need for SDN.
Explain the main SDN concepts.
Describe common types of SDN.
Explain why the NFV architecture was created.
Describe the main NFV components.
Give examples of Virtualized Network Functions.
Describe the purpose of OpenStack.
Identify the function of each of the main OpenStack Projects.
Use the OpenStack CLI.
Describe OpenStack REST APIs and Python SDK.
Use OpenStack Heat Orchestration Templates.
Configure OpenStack using Horizon Web UI and Heat.
Describe the purpose of Contrail and how Contrail fits into the NFV Architecture.
Explain how the versions of Contrail differ.
Describe the functions of the Contrail vRouter and Contrail Controller.
Explain the role of the control, configuration, and analytic nodes in Contrail.
Configure and deploy virtual DNS and IPAMs.
Create virtual networks in Contrail Cloud.
Create policies to control the flow of traffic in Contrail Cloud.
Configure Floating IPs in Contrail Cloud.
Create simple virtual gateways and physical gateways in Contrail Cloud.
Explain Docker integration with Contrail.
Describe additional Contrail deployment options.
Describe the difference between service chain version 1 and version 2.
Create in-network and transparent service chains in Contrail Cloud.
Create service chains that include VMs, containers and physical devices.
Troubleshoot service chain creation issues in Contrail Cloud.
Use analytics tools to monitor Contrail.
Configure Contrail Analytics.
Use Contrail analytics API.
Configure alerts in Contrail.
Navigate the Contrail's underlay overlay mapping tools.
Perform Contrail installation using fab scripts.
Perform Contrail installation using Server Manager.
Course Outlineadd_circle_outline
Day 1
Chapter 1: Course Introduction
Chapter 2: SDN Fundamentals
The Need for SDN
SDN Explained
Open SDN
SDN as an Overlay
SDN via API
SDN for the WAN
Chapter 3: Network Function Virtualization
Introduction to NFV
NFV Architecture
Examples of VNFs
Chapter 4: OpenStack Fundamentals
OpenStack Overview
OpenStack Projects
Exploring OpenStack Installation and Using CLI
Lab 1: Exploring OpenStack with the CLI
Chapter 5: OpenStack Configuration
OpenStack Interface Options
Using OpenStack Heat Templates
OpenStack Configuration
Lab 2: Configuring OpenStack
Day 2
Chapter 6: Contrail Solution Overview
Contrail Use Cases
Contrail Solution Overview
Contrail Related Solutions
Chapter 7: Contrail Architecture Fundamentals
Contrail vRouter
Contrail SDN Overlay Controller
Lab 3: Exploring and Troubleshooting the Contrail vRouter and SDN Controller
Chapter 8: Contrail Virtual Networks
IPAM and DNS
Virtual Networks in Contrail
Network Policies
Contrail Heat Overview
Lab 4: Virtual Networks and Policies
Day 3
Chapter 9: Interacting with External Networks
Floating IPs
Connecting to Gateway Devices using Device Manager
Configuring Simple Virtual Gateway
Lab 5: Creating Floating IPs and Gateways
Chapter 10: Contrail Network Service Deployment Options
Using Docker Containers with Contrail
BGP as a Service
LBaaS
DPDK vRouter Overview
Contrail Global Controller Overview
Lab 6: Using Docker Containers with Contrail
Day 4
Chapter 11: Contrail Service Chains
Service Chain Modes and Versions
In-Network Service Chains
Transparent Service Chains
Lab 7: Creating Contrail Service Chains
Chapter 12: Advanced Service Chaining
Source NAT Service Chain
Service chain With Docker Containers
Service Chains That Include Physical Routers
Troubleshooting Service Chains
Lab 8: Troubleshooting Contrail Service Chains
Day 5
Chapter 13: Contrail Monitoring and Analytics
Analytics Review
Using Analytics to Monitor and Troubleshoot the System
Debugging processes using the Contrail Introspect
Configuring Contrail Analytics
Lab 9: Using Contrail Analytics
Chapter 14: Analyzing Network State and Traffic Flows
Contrail Analytics API
Contrail Alerts
Analyzing Live Traffic
Underlay Overlay Mapping in Contrail
Lab 10: Analyzing Traffic Flows with Contrail Analytics
Appendix A: Contrail Installation Walk-Through
Installation using Fab Scripts
Installation using Server Manager Lite
Lab 11: Installing Contrail
Prerequisitesadd_circle_outline
The following are the prerequisites for this course:
Basic TCP/IP skills;
General understanding of data center virtualization;
Basic understanding of the Junos operating system;
Attendance of the Introduction to the Junos Operating System (IJOS) course prior to attending this class; and
Basic knowledge of object-oriented programming and Python scripting is recommended.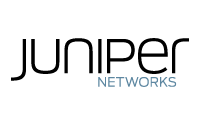 Upcoming Classes
Click below to see more class dates with course versions
Have questions? Let us help you.