NA-DC

Network Automation in the Data Center
---
Duration: 3 days
Price: $2,850.00
Test Level: 100
Certifications:
Exams:
Course Overviewremove_circle_outline
This three-day course is designed to provide students with the knowledge required to automate SDN/NFV solutions in their data centers. Students will build on their knowledge of data center networking and learn how to use Ansible to automate building scalable IP fabrics. Students will also augment their knowledge of different L2 and L3 protocols to automate data center services that use virtual machines, containers, and bare metal servers using Contrail Cloud.
Course Leveladd_circle_outline
Network Automation in the Data Center is an advanced-level course.
Target Audienceadd_circle_outline
This course benefits individuals responsible for working with software-defined networking solutions in their data center.
Course Objectivesadd_circle_outline
After successfully completing this course, you should be able to:
Identify how automation and Network functions Virtualization (NFV) can help data centers.
Implement automation in an underlay and overlay network.
Implement Contrail services, security, and analytics.
Explain the possibilities for extending automation through orchestration.
Configure Contrail overlay protocols.
Describe Contrail service nodes and gateways.
Use Contrail to configure connections to TOR switches using TSM modules.
Explain how IP fabrics that use Virtual Extensible LAN (VXLAN) and Ethernet VPN (EVPN) for Data Center Interconnect (DCI) operate.
Analyze IP fabric DCI configurations.
Explain the steps for configuring high availability in Contrail.
Configure the services necessary to support service chains.
Deploy multidevice service chains commonly seen in data centers.
Explain the unique security risks and opportunities of a virtualized data center.
Configure multitenancy in Contrail for increased security.
Configure security groups in OpenStack.
Configure MD5 authentication of Contrail BGP sessions.
Identify what must be monitored for appropriate data center visibility.
Configure Contrail analytics and monitoring to support data center needs.
Configure Contrail Ceilometer.
Course Outlineadd_circle_outline
Day 1
Chapter 1: Course Introduction
Chapter 2: Automation in the Data Center Overview
Market Drivers for Automation in the Data Center
Understanding the Underlay and Overlay Network
Automating Services, Security, and Analytics
Service Orchestration and OSS/BSS Systems
Chapter 3: Automating the Underlay
The Evolution of Data Center Fabrics
IP Clos Routing and IP Clos Configuration Review
Automating IP Clos Fabric Creation using Ansible
Use Case: Configuring an IP Clos Fabric using Ansible
Lab 1: Automating the Underlay Using Ansible
Chapter 4: Automating the Overlay Network
Data Plane Protocols
Control Plane Protocols
Contrail Services Using Containers
Extending Contrail to the Physical Network
Contrail Storage
IPv6 Support in Contrail
Lab 2: Automating the Overlay
Day 2
Chapter 5: Creating a Data Center Interconnect Overlay Network
Review of DCI Methods
Challenges with DCI Overlay Networks
IP Fabric DCI using EVPN and VXLAN
IP Fabric DCI Overlay Use Cases
IP Fabric DCI Configurations
Chapter 6: Automating Service Creation
High Availability in Contrail and OpenStack
Configuring DNS Services
Deploying Load Balancing as a Service (LBaaS)
Configuring Service Chains
Lab 3: Automating Service Creation
Day 3
Chapter 7: Automation and Security
Security Opportunities and Risks in the Virtualized Data Center
Security Inherent in Using vRouters
Configuring Multitenancy
Security Groups in OpenStack
Configuring MD5 Authentication of Contrail BGP Sessions
Lab 4: Configuring Security in Contrail
Chapter 8: Monitoring and Analytics
Methods of Analyzing using the Analytics Engine
Bottom Up Approach to Analyzing
Top Down Approach to Analyzing
Advanced Analytics: Ceilometer and Heat Autoscaling
Lab 5: Using Contrail Ceilometer
Prerequisitesadd_circle_outline
The prerequisites for this course are as follows:
General understanding of data center virtualization;
Completion of the Advanced Data Center Switching (ADCX) course;
Completion of the Network Automation Using Contrail Cloud (NACC) course;
Experience with programming or scripting is recommended (Python, Ruby, Perl, C, or C++).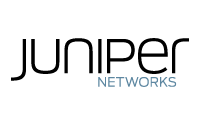 Upcoming Classes
Click below to see more class dates with course versions
Have questions? Let us help you.