Microsoft Publisher

Desktop Publishing
---
Duration: 1 days
Price: $325.00
Test Level: 100
Certifications:
Exams:
Versionsremove_circle_outline
This course is taught using Microsoft Office 2016, which covers versions 2013 and 2016, as well as the interface with Office 365.
Course Overviewadd_circle_outline
Microsoft Publisher is a desktop publishing application capable of producing greeting card, certificates, newsletters, and other printed and electronic publications. Publisher includes a large collection of "building blocks" that may be dragged into your documents, helping you to create page elements such as calendars, newsletter sidebars, and borders. Publisher integrates online sharing and mail merge features, which are handy when you need to send publications to a list of customers, and it is possible to export publications as HTML web pages or PDF documents.
Publisher has a user-friendly interface that simplifies creation and editing of publications.
Target Audienceadd_circle_outline
This course is intended for students who are in or preparing for a variety of job roles, such as publishing specialists, layout specialists, graphic designers, or other knowledge workers who need to use Microsoft Publisher to create, layout, edit, and share publications.
Course Objectivesadd_circle_outline
In this course, you will create, format, edit, and share publications.
The successful student will be able to:
Perform basic tasks in the Microsoft Publisher interface
Add content to a publication
Format text and paragraphs in a publication
Manage text in a publications
Work with graphics in a publication
Prepare a publication for printing and sharing
Course Outlineadd_circle_outline
Lesson 1: Getting Started with Microsoft Publisher
Navigating the interface
Customizing the Publisher interface
Creating a publication
Lesson 2: Adding Content to a Publication
Adding text to a publication
Adding pages and picture placeholders to a publication
Controlling the display of content in text boxes
Applying building blocks to a publication
Lesson 3: Formatting Text and Paragraphs in a Publication
Formatting text
Formatting paragraphs
Applying schemes
Lesson 4: Managing Text in a Publication
Editing text in a publication
Working with tables
Inserting symbols and special characters
Lesson 5: Working with Graphics in a Publication
Inserting graphics in a publication
Customizing the appearance of pictures
Lesson 6: Preparing a Publication for Sharing and Printing
Checking the design of a publication
Saving a publication in different formats
Printing a publication
Sharing a publication
Appendix: Automating Communication Using Mail Merge
Prerequisitesadd_circle_outline
To be successful in this course, student should have experience with basic Microsoft Windows 10 tasks and be comfortable in the Windows 10 environment.
Prior use of other Microsoft Office applications is not required, but will enhance your understanding of the Microsoft Publisher interface and functions.
Students may obtain knowledge and skills for these areas by taking the following one-day courses at DWWTC:
Using Microsoft Windows 10
Any of the following Microsoft Office applications, Part 1:
Courses are available at www.DWWTC.com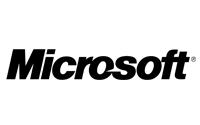 Upcoming Classes
Click below to see more class dates with course versions
Have questions? Let us help you.