Junos EX Switch Bundle

4-Day EX Switch Bundle Course
---
Duration: 4 days
Price: $3,495.00
Test Level: 2
Certifications: JNCIS-ENT, JNCIP-ENT
Exams:
Course Outlineremove_circle_outline
The 4-day Juniper Networks Enterprise Switch Bundle course prepares students to install, implement and manage the EX-Series switch family of products. The courses that comprise this course discuss the configuration of Juniper Networks EX-series switches in an Enterprise network environment.
Topics include platform overview, user configuration interfaces, initial and secondary system configuration tasks, operational monitoring of an EX-series switch, Ethernet switching concepts, the Spanning Tree Protocol (STP), inter-VLAN routing, switching security protocols and features, IP telephony features, class of service (CoS) and design and implementation considerations. Students will use remote access to configure Juniper EX switches in a variety of configurations in a lab environment.
The titles combined into this curriculum at a discounted price include:
Course Objectivesadd_circle_outline
List the benefits of implementing switched LANs
Describe transparent bridging concepts and operations
Configure interfaces for Layer 2 switching operations
Explain the concept of a VLAN
Configure and monitor VLANs
Describe voice VLAN and native VLAN concepts
Configure and monitor inter-VLAN routing
Describe STP and Rapid Spanning Tree Protocol (RSTP) operations
Configure and monitor RSTP
Configure and monitor the BPDU, Loop, and Root protection features.
Configure and monitor port security features
Configure and monitor storm control
Implement and monitor the effects of a firewall filter
Implement a virtual chassis with multiple EX4200 switches
List and describe some features that promote high availability
Configure and monitor high availability features
Implement filter-based VLAN assignments
Restrict traffic flow within a VLAN
Tunnel Layer 2 traffic through Ethernet networks
Implement multiple spanning-tree instances in a network
Implement one or more spanning-tree instances for a VLAN
Configure and monitor various access control features
Describe processing considerations when multiple authentication and access control features are enabled
Configure and monitor features used in IP telephony deployments
Describe CoS features used in Layer 2 networks
Configure and monitor CoS in a Layer 2 network
List common issues that disrupt network operations
Identify tools used in network troubleshooting
Use available tools to resolve network issues
Target Audienceadd_circle_outline
Network engineers, technical support personnel, reseller support engineers, and others responsible for implementing and/or maintaining the Juniper Networks products covered in this course.
Course Outlineadd_circle_outline
Day 1 JEX
Chapter 2: Layer 2 Switching
Ethernet Bridging Basics
Terminology and Design Considerations
Overview of Enterprise Switching Platforms
Enabling and Monitoring Layer 2 Switching Operations
Chapter 3: Virtual Networks
Overview of VLANs
Configuring and Monitoring VLANs
Voice VLAN
Native VLAN
Routed VLAN Interfaces
Chapter 4: Spanning Tree
Spanning Tree Protocol
Rapid Spanning Tree Protocol
Configuring and Monitoring STP and RSTP
Protection Features: BPDU Protection
Protection Features: Loop Protection
Protection Features: Root Protection
Day 2 JEX
Chapter 5: Port Security
MAC Limiting
DHCP Snooping
Dynamic ARP Inspection (DAI)
IP Source Guard
Chapter 6: Device Security and Firewall Filters
Storm Control
Firewall Filters
Chapter 7: Virtual Chassis
Overview of Virtual Chassis
Configuring and Monitoring a Virtual Chassis
Chapter 8: High Availability Features **
Overview of High Availability Networks
Link Aggregation Groups
Redundant Trunk Groups
Day 3 AJEX
Chapter 2: Advanced Ethernet Switching
Virtual Local Area Networks
Automating VLAN Administration
Tunneling Layer 2 Traffic
Chapter 3: Advanced Spanning Tree
Spanning Tree Review
MSTP
VSTP
Chapter 4: Authentication and Access Control
Authentication Overview
Access Control Features
Overview of Authentication Processing
Day 4 AJEX
Chapter 5: Deploying IP Telephony Features
Deployment Scenarios
IP Telephony Features
Case Study: Deploying IP Telephony Features
Chapter 6: Class of Service vClass of Service Review
Processing and Feature Overview
Case Study: Implementing Class of Service
Chapter 7: Monitoring and Troubleshooting Layer 2 Networks
Introduction to Monitoring and Troubleshooting
Monitoring and Troubleshooting Tools
Case Studies
Prerequisitesadd_circle_outline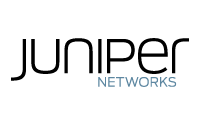 Upcoming Classes
Click below to see more class dates with course versions
Have questions? Let us help you.