JSE

Junos Space Essentials
---
Duration: 2 days
Price: $1,900.00
Test Level: 1
Certifications:
Exams:
>>> VALUE-ADDED! <<<
Our Junos Space courses bridge the gap to the new and upcoming versions of courseware to help you manage better your Junos Space environment!
Course Overviewremove_circle_outline
This two-day course is designed to provide students with the knowledge required to manage the Junos Space appliance and manage devices with Junos Space. Centralized Junos device management options offered by the Junos Space Platform (including configuration backup, synchronization, Junos image distribution, and application of templates) will be explored. Students will also learn how to use Junos Space applications, such as Security Design, Ethernet Design, and the Network Services Activation Suite.
Through demonstrations and hands-on labs, students will gain experience with installing Junos Space into a multi-node Space Fabric, the administrative environment, monitoring of the Fabric, performing schema updates, and with how to use the Security Design application.
We introduce you changes from Junos Space 15.x to the new revision 16.1 with information that you can use today!
Course Objectivesadd_circle_outline
Explain Junos Space architecture.
Describe the Junos Space graphical user interface (GUI).
Describe the components and applications of Junos Space.
Explain the Junos Space deployment options.
Perform the initial installation of a Junos Space appliance.
Explain the Network Application Platform user interface.
Describe how Junos Space discovers and manages devices.
Explore the Network Application Platform.
Describe the template user types and template process.
Create and apply templates and template definitions.
Describe how to access and provision the Security Design workspaces.
Configure various security features.
Describe how to update security devices.
Describe how to use Campus Analyzer.
Explain how to use EZ design.
Describe how to pre-stage devices.
Explain how to design Layer 2 and Layer 3 services.
Configure Network Activate Services.
Describe the Transport Activate application.
Explain QoS Design.
Describe Sync Design and OAM Insight features.
Target Audienceadd_circle_outline
Network engineers and technical support personnel responsible for implementing and/or maintaining Junos devices using the Junos Space software.
Course Outlineadd_circle_outline
Day 1
Chapter 1: Course Introduction
Chapter 2: Introduction to Junos Space
What Is Junos Space?
Junos Space Architecture
Junos Space Applications
Chapter 3: Junos Space Deployment
Two Form Factors
Junos Space Initial Setup
Junos Space Security
Junos Space Fabric Deployment
Chapter 4: Network Application Platform
User Interface
Discovering Devices
Device Management
Device Configuration
Job Management
User Roles
Network Monitoring
Day 2
Chapter 5: Junos Space Templates
Template Introduction
Template Definitions
Template Creation and Application
Chapter 6: Security Design
Security Design Overview
Defining Security Objects
Configuring Security Services
Deploying Configuration Changes
Chapter 7: Ethernet Design
Ethernet Design Overview
Campus Analyzer
EZ Design
Chapter 8: Network Services Activation Suite
Network Services Activation Suite Overview
Network Activate
Transport Activate
QoS Design
Sync Design
OAM Insight
Prerequisitesadd_circle_outline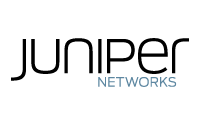 Upcoming Classes
Click below to see more class dates with course versions
Have questions? Let us help you.