JS-SP

Junos Space for the Service Provider
---
Duration: 1 days
Price: $795.00
Test Level: 2
Certifications:
Exams:
Course Overviewremove_circle_outline
This one-day course is designed to provide students with the knowledge required to manage the Junos Space appliance and centrally manage devices within a service provider environment. Centralized management options offered by the Junos Space Services Activation Director Suite (including service provisioning, performance and fault management, and QoS management) will be explored. Through demonstrations and hands-on labs, students will gain experience with Junos Space applications, such as Network Activate, Transport Activate, and QoS Design. This course is based on Junos Space Release 13.1R1.6, and the Services Activation Director Suite Release 13.1R1.
Course Objectivesadd_circle_outline
After successfully completing this course, you should be able to:
Discuss challenges for service provider networks.
Explain the Services Activation Director capabilities and requirements.
Describe the Services Activation Director suite applications.
Pre-stage network devices.
Design Layer 2 and Layer 3 services.
Configure the Network Activate application.
Explain the Transport Activate application features.
Perform QoS domain discovery.
Configure QoS profiles.
Apply QoS features to Ethernet services.
Configure OAM threshold values within an action profile.
Apply connectivity fault management (CFM) profiles to network services.
Measure the end-to-end performance of interconnected network devices.
Discover and manage timing and synchronization devices.
Apply Precision Time Protocol (PTP) master and slave settings to network devices.
Target Audienceadd_circle_outline
This course benefits individuals responsible for managing Junos routing and network aggregation devices using the Junos Space software in a service provider network environment. Course Level Junos Space for the Service Provider is an intermediate-level course.
Course Outlineadd_circle_outline
Chapter 1: Course Introduction
Chapter 2: Introduction to Services Activation Director
Services Activation Director Overview
Services Activation Director Applications
Chapter 3: Activating Network and Transport Services
Network Activate Pre-Staging
Network Activate Services
Transport Activate
Case Study
Lab: Service Provisioning
Chapter 4: QoS Design
QoS Design Overview
QoS Domains
QoS Design Configuration
QoS Design Deployment
Chapter 5: OAM Insight
OAM Insight Overview
OAM Insight Service Provisioning
Lab: Managing Services
Appendix A: Sync Design
Sync Design Overview
Sync Design Service Provisioning
Prerequisitesadd_circle_outline
Students should have experience with the Junos operating system, including device management and routing. Students should also attend the Junos Space Essentials (JSE), Junos Routing Essentials (JRE), and Junos MPLS and VPNs (JMV) courses prior to attending this class.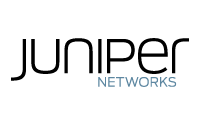 Upcoming Classes
Click below to see more class dates with course versions
Have questions? Let us help you.