JNCIS-FWV BootCamp

Juniper Network Firewall/VPN Specialist
---
Duration: 5 days
Price: $4,495.00
Test Level: 0
Certifications: JNCIS-FWV
Exams: JN0-532
Course Overviewremove_circle_outline
The JNCIS-FWV BootCamp course is a combination of three advanced technical courses into a highly technical 5-day curriculum, allowing students to attain the Advanced Firewall Certification from Juniper Networks:
APJF - Attack Prevention with Juniper Networks Firewalls
AJVI - Advanced Juniper Networks IPSec VPN Implementations
IFVH - Integrating Juniper Firewall/VPNs into High-Performance Networks
The JNCIS-FWV course and focuses on advanced management and troubleshooting of Juniper Firewall/VPN products in complex, dynamic networks. Key topics include virtual systems, dynamic routing, multicast routing, NSRP, and quality of service features. Students will then survey various IPSec VPN configurations as well as alternatives (i.e. GRE), how to deploy dynamic routing over VPNs, SCREEN scanning, anti-virus protection, deep inspection attack detection, Web URL filtering, anti-spam, anti-phishing and anti-spyware capabilities of ScreenOS.
Course Objectivesadd_circle_outline
ScreenOS VPN Basics Review
OSPF Operational Summary
Configure OSPF in a Multi-Area Network
Optimizing Routing Tables
BGP Operations
EBGP Configuration
IBGP Full Mesh
Source-Based Routing (SBR)
Policy-Based Routing
Multiple Static Routes
Multicast
IGMP Configuration Steps
NSRP and Virtual Systems
NetScreen Redundancy Protocol (NSRP)
Traffic Shaping
VPN Variations
Hub-and-Spoke VPNs
Routing over VPNs
Using Certificates
Redundant VPN Gateways
Generic Routing Encapsulation
Dialup IPSec VPNs
Remote Access
Deep Inspection
Web Filtering
AntiSpam
Target Audienceadd_circle_outline
Network engineers, technical support personnel, reseller support engineers, and others responsible for implementing and or maintaining the Juniper Networks products covered in this course.
Course Outlineadd_circle_outline
Day 1
Course Introduction
APJF Chapter 2: ScreenOS Basics Review
Concepts Review
Configuration Review
APJF Chapter 3: SCREEN Options
Multilayer Network Protection
Types of Attacks
SCREEN Options Configuration
Verifying Operations
APJF Chapter 4: Deep Inspection
Deep Inspection Overview
Attack Database Configuration
Policy Configuration
Logging and Monitoring
APJF Chapter 5: Antivirus
Antivirus Operations
Antivirus Configuration–Kaspersky
Antivirus Configuration–ICAP
Verifying Operations
APJF Chapter 6: Web Filtering
Web-Filtering Options
Web-Filtering Configuration
Verifying Operations
APJF Chapter 7: Antispam
Antispam Concepts
Antispam Configuration
Verifying Operations
Day 2
AJVI Chapter 2: ScreenOS VPN Basics Review
VPN Review
Verifying Operations
VPN Monitor
AJVI Chapter 3: VPN Variations
Dynamic Peers
Transparent Mode
Overlapping Addresses
AJVI Chapter 4: Hub-and-Spoke VPNs
Concepts
Policy-Based Hub-and-Spoke
Route-Based Hub-and-Spoke VPNs with No Policy and NHTB
Route-Based Hub-and-Spoke VPNs with Policy
Centralized Control Hub-and-Spoke VPNs
ACVPNs
AJVI Chapter 5: Routing over VPNs
Routing Overview
Configuring RIP
Configuring OSPF
Case Studies
Day 3
AJVI Chapter 6: Using Certificates
Concepts and Terminology
Configuring Certificates and Certificate Support
Configuring VPNs with Certificates
IFVH Chapter 3: Interior Gateway Protocols
RIP Operations
OSPF Operations
OSPF Configuration
Verification and Troubleshooting
Route Redistribution
Route Optimization
IFVH Chapter 4: BGP
BGP Operations
EBGP Configuration
Verification and Troubleshooting
IBGP Configuration
BGP Connectivity
Day 4
IFVH Chapter 5: Advanced Static Routing
Source-Based Routing
Policy-Based Routing
Destination Routing
IFVH Chapter 6: Multicast
Multicast Overview
IGMP Operations
IGMP Configuration
PIM-SM Operations
PIM-SM Configuration
Multicast Policies
IFVH Chapter 7: Virtual Systems
Vsys Operations and Concepts
Configuring Vsys Using Interface Classification
Vsys Resource Management
Inter-Vsys Routing
Address Translation
Day 5
IFVH Chapter 8: Redundancy
NSRP Terms and Concepts
Configuring NSRP Active/Passive
Configuring NSRP Active/Active, VSD-Less Cluster, and NSRP-Lite
Tuning Failover Performance
VRRP Support
Redundant Interfaces
IFVH Chapter 9: Traffic Management
Need for Traffic Management
Egress Traffic Shaping
Ingress Policing
DSCP Marking
This course is available as open-enrollment Classroom event, instructor-led Live Virtual Class, REAL-ILT™ or as part of a custom Onsite Training for up to 16 students.
Prerequisitesadd_circle_outline
This course assumes that students have successfully completed the CJFV course, or have equivalent experience with ScreenOS. Specifically, students need to be familiar with configuration of:
Ethernet
TCP/IP Operations
IP Addressing
Basic IPSec VPN deployments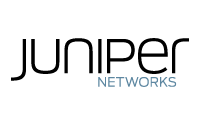 Upcoming Classes
Click below to see more class dates with course versions
Have questions? Let us help you.