JNCIS-ENT Bundle

JIR & JEX
---
Duration: 4 days
Price: $3,190.00
Test Level: 100
Certifications: JNCIS-ENT
Exams: JN0-347
Course Descriptionremove_circle_outline
This four-day program includes an overview of protocol independent routing features, load balancing and filter-based forwarding, OSPF, BGP, IP tunneling, switching concepts and operations, virtual LANs (VLANs), the Spanning Tree Protocol (STP), port and device security features, and high-availability (HA) features.
JNCIS-ENT exam topics are based on the content of the recommended instructor led training courses, as well as the additional resources. The JNCIS-ENT certification is valid for three years. Recertification is achieved by passing the JN0-343 exam.
Target Audienceadd_circle_outline
Designed for experienced networking professionals with beginner to intermediate knowledge of routing and switching implementations in Junos.
Course Objectivesadd_circle_outline
Describe typical uses of static, aggregate, and generated routes
Configure and monitor static, aggregate, and generated routes
Explain the purpose of Martian routes and add new entries to the default list
Describe typical uses of routing instances
Configure and share routes between routing instances
Describe load-balancing concepts and operations
Implement and monitor Layer 3 load balancing
Illustrate benefits of filter-based forwarding
Configure and monitor filter-based forwarding
Explain the operations of OSPF
Describe the role of the designated router
List and describe OSPF area types
Configure, monitor, and troubleshoot OSPF
Describe BGP and its basic operations
Name and describe common BGP attributes
List the steps in the BGP route selection algorithm
Describe BGP peering options and the default route advertisement rules
Configure and monitor BGP
Describe IP tunneling concepts and applications.
Explain the basic operations of generic routing encapsulation (GRE) and IP over IP (IP-IP) tunnels
Configure and monitor GRE and IP-IP tunnels
Describe various high availability features supported by the Junos OS
Configure and monitor some of the highlighted high availability features
List the benefits of implementing switched LANs
Describe transparent bridging concepts and operations
Describe terms and design considerations for switched LANs
List enterprise platforms that support Layer 2 switching
Configure interfaces for Layer 2 switching operations
Display and interpret the Ethernet switching table
Explain the concept of a VLAN
Describe access and trunk port modes
Configure and monitor VLANs
Describe voice VLAN and native VLAN concepts
Explain inter-VLAN routing operations
Configure and monitor inter-VLAN routing
Explain when a spanning tree is required
Describe STP and Rapid Spanning Tree Protocol (RSTP) operations
List some advantages of using RSTP over STP
Configure and monitor RSTP
Describe the bridge protocol data unit (BPDU), Loop, and Root protection features
Configure and monitor the BPDU, Loop, and Root protection features
List and describe various port security features
Configure and monitor port security features
Describe the storm control feature
Configure and monitor storm control
Describe firewall filter support for EX Series Ethernet Switches
Implement and monitor the effects of a firewall filter
Describe the basic concepts and operational details of a virtual chassis
Implement a virtual chassis with multiple EX4200 switches
List and describe some features that promote high availability
Configure and monitor high availability features
Course Outlineadd_circle_outline
JIR
Day 1
Chapter 1: Course Introduction
Chapter 2: Protocol-Independent Routing
Static Routes
Aggregated Routes
Generated Routes
Martian Addresses
Routing Instances
Chapter 3: Load Balancing and Filter-Based Forwarding
Overview of Load Balancing
Configuring and Monitoring Load Balancing
Overview of Filter-Based Forwarding
Configuring and Monitoring Filter-Based Forwarding
Chapter 4: Open Shortest Path *First
Overview of OSPF
Adjacency Formation and the Designated Router Election
OSPF Scalability
Configuring and Monitoring OSPF
Basic OSPF Troubleshooting
Day 2
Chapter 5: Border Gateway Protocol
Overview of BGP
BGP Attributes
IBGP Versus EBGP
Configuring and Monitoring BGP
Chapter 6: IP Tunneling
Overview of IP Tunneling
GRE and IP-IP Tunnels
Implementing GRE and IP-IP Tunnels
Chapter 7: High Availability
Overview of High Availability Networks
GR
Graceful RE Switchover
Nonstop Active Routing
BFD
VRRP
Appendix A: IPv6
Appendix B: IS-IS
JEX
Day 3
Chapter 1: Course Introduction Chapter 2: Layer 2 Switching
Ethernet Bridging Basics
Terminology and Design Considerations
Overview of Enterprise Switching Platforms
Enabling and Monitoring Layer 2 Switching Operations
Lab 1: Implementing Layer 2 Switching
Chapter 3: Virtual Networks
Overview of VLANs
Configuring and Monitoring VLANs
Voice VLAN
Native VLAN
Routed VLAN Interfaces
Lab 2: Implementing Virtual Networks
Chapter 4: Routing Instances
Routing Instances Overview
Configuring and Monitoring Virtual Switches
Chapter 5: Spanning Tree
Spanning Tree Protocol
Rapid Spanning Tree Protocol
Configuring and Monitoring STP and RSTP
Protection Features: BPDU Protection
Protection Features: Loop Protection
Protection Features: Root Protection
Lab 3: Implementing Spanning Tree
Day 4
Chapter 6: Port Security
MAC Limiting
Persistent MAC Learning
DHCP Snooping
Dynamic ARP Inspection (DAI)
IP Source Guard
Lab 4: Implementing Port Security
Chapter 7: Device Security and Firewall Filters
Storm Control
Firewall Filters
Lab 5: Implementing Storm Control and Firewall Filters
Chapter 8: Virtual Chassis
Overview of Virtual Chassis
Configuring and Monitoring a Virtual Chassis
Lab 6: Implementing a Virtual Chassis System
Chapter 9: High Availability Features
Overview of High Availability Networks
Link Aggregation Groups
Redundant Trunk Groups
Graceful Routing Engine Switchover (GRES)
Nonstop Active Routing (NSR)
Nonstop Bridging (NSB)
Lab 7: Implementing High Availability Features
Appendix A:
Ethernet Ring Protection Switching
Ethernet Ring Protection Switching (ERPS) Overview
Configuring and Monitoring ERPS
Appendix B:
Multiple Spanning Tree Protocol
Multiple Spanning Tree Protocol (MSTP) Overview
Configuring and Monitoring MSTP
Prerequisitesadd_circle_outline
Students should have basic networking knowledge and an understanding of the OSI model and the TCP/IP protocol suite. Students should also have attended the Introduction to the Junos Operating System (IJOS) course prior to attending this class.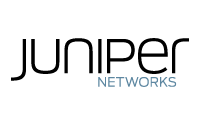 Upcoming Classes
Click below to see more class dates with course versions
Have questions? Let us help you.