JNCIP-SP Bundle

Professional Level Certification
---
Duration: 5 days
Price: $3,800.00
Test Level: 3
Certifications: JNCIP-SP
Exams: JN0-661
Course Overviewremove_circle_outline
The JNCIP-SP Certification curriculum includes 14 days of training that covers technology aspects that meet the Junos Professional Certification tier for the Service Provider. Students attending this event series will take part in 5 courses (after meeting prerequisites) as part of the certification, including Routing and Switching technology and protocols running Junos Software.
Key topics include user interface options with a heavy focus on the command-line interface, configuration tasks typically associated with the initial setup of devices, interface configuration basics, secondary system configuration, and the basics of operational monitoring and maintenance of devices running JUNOS Software. Students will also learn routing principles and concepts, configuring policies and firewall filters, and class of service (CoS).
This Bundle prepares students for the JNCIP-SP Certification exam, whose topics are based on the content of these courses:
Part 2 of the JNCIP-SP Bundle includes the following courses, which are taken separately.
Course Objectivesadd_circle_outline
This series of courses provides students an overview of Service Provider switching concepts such configuring various OSPF area types, implementing IS-IS routing policies, implementing advanced BGP peers, configuring Class of Service, and detailed coverage of multicast protocols including Internet Group Management Protocol (IGMP), Protocol Independent Multicast-Dense Mode (PIM-DM), Protocol Independent Multicast-Sparse Mode (PIM-SM), and Multicast Source Discovery Protocol (MSDP). This course also covers Routing topics that are germane to the JNCIP-SP Certification exam now available at Pearson-VUE testing centers.
Refer to each course for detailed content, a general outline of course content includes:
Configure and verify behavior aggregate (BA) and multifield (MF) classification
Configure and verify two-color and tricolor marking policers
Configure and verify schedulers and their components
Configure and verify the multiple levels of hierarchical schedulers
Configure and verify packet header rewriting
Configure and verify class-based forwarding
Create a CoS configuration based on a set of design requirements
Identify the need for reverse path forwarding (RPF) in multicast
Configure and monitor IGMP
Describe rendezvous point (RP) discovery options
Configure and monitor PIM dense and sparse modes
Configure and monitor rendezvous point discovery mechanisms
Configure and monitor MSDP
Describe the basic requirements, benefits, and caveats of SSM
Configure and monitor SSM
Describe the default PIM sparse mode information distribution
Identify the role of a policy in controlling MSDP message advertisement
Explain how to use a policy to scope multicast groups
Target Audienceadd_circle_outline
Network engineers, support personnel, reseller support, and others responsible for implementing Juniper products in a Service provider environment or aiming to become certified engineers will find the most value in this course.
Course Outlineadd_circle_outline
Day 1
Course Introduction
JCOS Chapter 2: CoS Overview
CoS History and Evolution
CoS and DiffServe
CoS Fields in Packet Headers
CoS Processing
JCOS Chapter 3: Packet Classification
Classification Overview
Forwarding Classes and Packet Loss Priority
Fixed Classification
Multifield Classification
Behavior Aggregate Classification
JCOS Chapter 4: Policing
Policing Overview
Single-Rate Two-Color Policer
Tricolor Marking Policers
Application—Directly on an Interface
Application—Within a Firewall Filter
JCOS Chapter 5: Scheduling
Scheduling Overview
Transmission Rate
Queue Priority
Delay Buffers
Drop Profiles and Drop Profile Maps
Scheduling Configuration
Day 2
JCOS Chapter 6: Hierarchical Scheduling
Hierarchical Scheduling Overview
Scheduler Modes
Hierarchical Scheduling Levels
Throughput Example
Remaining Traffic
Queue Properties in a Hierarchical Scheduling Context
Putting It All Together
JCOS Chapter 7: Rewrite Rules
Packet Header Rewrite Overview
Rewrite Rules and Tables
Rewrite Combinations
JCOS Chapter 8: CoS-Based Forwarding
CBF Overview
CBF Configuration
Lab 6: Configuring CBF
JCOS Chapter 9: Case Study
VOIP Case Study Overview
VOIP Case Study: Ingress Node
VOIP Case Study: Transit and Egress Nodes
Appendix A: CoS Processing on M Series, T Series, and MX Series Devices (may not be covered during classroom lecture)
Day 3
JMR Chapter 2: Introduction to Multicast
Overview of Multicast
Multicast Addresses
Reverse Path Forwarding
Internet Group Management Protocol
JMR Chapter 3: Multicast Routing Protocols
Overview of Multicast Routing Protocols
PIM-DM
PIM-SM
Day 4
JMR Chapter 4: MSDP
JMR Chapter 5: Source-Specific Multicast
Overview of SSM Operation
SSM Addresses
IGMPv3 and SSM
PIM-SM and SSM
SSM Case Study
JMR Chapter 6: Multicast and Policy
Filtering PIM Join Messages
Implementing a Scope Policy
Filtering BSR Messages
Filtering SA Messages
Prerequisitesadd_circle_outline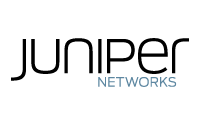 Upcoming Classes
Click below to see more class dates with course versions
Have questions? Let us help you.