ICND1 v3.0 - Interconnecting Cisco Networking Devices, Part 1

CCENT
---
Duration: 5 days
Price: $3,595.00
Test Level: 100
Certifications: CCENT
Exams: 100-105 CCENT
Course Overviewremove_circle_outline
ICND 1 is the first part in the two-part updated Cisco ICND curriculum. This course will help students gain an understanding of the operation of TCP/IP networks built with Cisco hardware. They will also learn the commands and techniques used to troubleshoot host connections, interact with Cisco switches and routers, backup and restore configuration files, and manage network equipment. The final exercise is a "Capstone" lab, bringing together all the learned skills into one mega-lab!
Course Objectivesadd_circle_outline
Upon completing this course, the student will be able to meet these objectives:
Describe how networks function, identifying major components, function of network components and the Open System Interconnection (OSI) reference model.
Using the host-to-host packet delivery process, describe issues related to increasing traffic on an Ethernet LAN and identify switched LAN technology solutions to Ethernet networking issues.
Describes the reasons for extending the reach of a LAN and the methods that can be used with a focus on RF wireless access.
Describes the reasons for connecting networks with routers and how routed networks transmit data through networks using TCP/IP.
Describe the function of Wide Area Networks (WANs), the major devices of WANs, and configure PPP encapsulation, static and dynamic routing, PAT and RIP routing.
Use the command-line interface to discover neighbors on the network and managing the router's start-up and configuration.
Target Studentadd_circle_outline
Target Candidate: Network technicians who configure and support internetworks and/or management and salespeople who need a working knowledge of modern networking.
Certificationsadd_circle_outline
This course is part of the following Certifications:
Cisco Certified Network Associate Service Provider Operations (CCNA Service Provider Operations)
Cisco Certified Network Associate Security (CCNA Security)
CCIE Routing & Switching (CCIERS Routing & Switching)
Cisco Certified Network Associate Wireless (CCNA Wireless)
Cisco Certified Entry Networking Technician (CCENT)
CCIE Security (CCIES Security)
Cisco Certified Network Associate Routing and Switching (CCNA)
CCIE Voice (CCIEV Voice)
CCIE Service Provider (CCIESP Service Provider)
Course Outlineadd_circle_outline
Module 1: Building a Simple Network
Lesson 1: Introduction to TCP/IP Networking
Lesson 2: Fundamentals of Ethernet LANs
Lesson 3: Fundamentals of WANs
Lesson 4: Fundamentals of IPv4 Addressing and Routing
Lesson 5: Fundamentals of TCP/IP Transport and Applications
Module 2: Implementing Basic Ethernet LANs
Lesson 6: Using the Command-Line Interface
Lesson 7: Analyzing Ethernet LAN Switching
Lesson 8: Configuring Basic Switch Management
Lesson 9: Configuring Switch Interfaces
Module 3: Ethernet LANs: Design, VLANs, and Troubleshooting
Lesson 10: Analyzing Ethernet LAN Designs
Lesson 11: Implementing Ethernet Virtual LANs
Lesson 12: Troubleshooting Ethernet LANs
Module 4: IP Version 4 Addressing and Subnetting
Lesson 13: Perspectives on IPv4 Subnetting
Lesson 14: Analyzing Classful IPv4 Networks
Lesson 15: Analyzing Subnet Masks
Lesson 16: Analyzing Existing Subnets
Module 5: Implementing IPv4
Lesson 17: Operating Cisco Routers
Lesson 18: Configuring IPv4 Addresses and Static Routes
Lesson 19: Learning IPv4 Routes with RIPv2
Lesson 20: DHCP and IP Networking on hosts
Module 6: IPv4 Design and Troubleshooting
Lesson 21: Subnet Design
Lesson 22: Variable-Length Subnet Masks
Lesson 23: IPv4 Troubleshooting Tools
Lesson 24: Troubleshooting IPv4 Routing
Module 7: IPv4 Services: ACLs and NAT
Lesson 25: Basic IPv4 Access Control Lists
Lesson 26: Advanced IPv4 Access Control Lists
Lesson 27: Network Address Translation
Module 8: IP Version 6
Lesson 28: Fundamentals of IPv6
Lesson 29: IPv6 Addressing and Subnetting
Lesson 30: Implementing IPv6 Addressing on Routers
Lesson 31: Implementing IPv6 Addressing on Hosts
Lesson 32: Implementing IPv6 Routing
Module 9: Network Device Management
Lesson 33: Device Management Protocols
Lesson 34: Device Security Features
Lesson 35: Managing IOS Files
Lesson 36: IOS License Management
Prerequisitesadd_circle_outline
The knowledge and skills that a learner must have before attending this course are as follows:
Basic computer literacy
Basic PC operating system navigation skills
Basic Internet usage skills
Basic IP address knowledge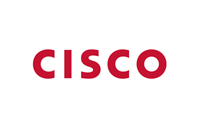 Upcoming Classes
Click below to see more class dates with course versions
Have questions? Let us help you.