Fortinet NSE 6 Bundle

---
Duration: 6 days
Price: $5,250.00
Test Level: 600
Certifications: NSE6
Exams: NSE6
Course Overviewremove_circle_outline
The FortiGate Advanced Products Professional designation recognizes your broad and in-depth skills with Fortinet's security products. This designation is earned by demonstrating your skill in four or more identified specialized content areas.
NSE 6 Certification requires passing a minimum of four Fortinet Specialist Exams for the technologies below:
FortiWeb
FortiMail
FortiDDoS
Secure Access Architectures
Fortinet Integrated Wireless Course
Fortinet Infrastructure Wireless Courses**
FortiSandbox**
FortiADC**
FortiAuthenticator**
These courses are part of preparation for the NSE 6 certification exam.
** Where stand-alone Specialist Exams are not yet available, completion of the coursework and labs will satisfy the Specialist requirements. Once a Specialist Exam is available, students enrolled in the courses will have 90 days to complete the course and be credited for the Specialist standing for that course.
Target Audienceadd_circle_outline
This bundle is intended for post-sales and support personnel who want acknowledgement that they have in-depth knowledge and skills in a variety of Fortinet security products.
Course Objectivesadd_circle_outline
Since the student has a requirement to take 4 courses of their choice, specific objectives are listed under each individual course.
Course Outlineadd_circle_outline
Course outlines are provided under each individual NSE 6 course.
Prerequisitesadd_circle_outline
Specific requirements are listed for each NSE 6 program course. However, minimum equipment requirements to successfully complete the program are:
High-speed Internet connection
Up-to-date web browser
PDF viewer
Speakers / headphones
Either:
HTML 5 support or Up-to-date Java runtime environment (JRE) with Java plugin enabled in your web browser
Wired Ethernet connection (not Wi-Fi) recommended. Firewalls including Windows Firewall or FortiClient must allow connections with the online labs.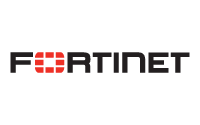 Upcoming Classes
Click below to see more class dates with course versions
Have questions? Let us help you.