Microsoft Excel

Part 2
---
Duration: 1 days
Price: $225.00
Test Level: 2
Certifications:
Exams:
Versionsremove_circle_outline
This course is taught using Microsoft Office 2016, which covers versions 2013 and 2016, as well as the interface with Office 365.
Course Overviewadd_circle_outline
This course builds upon the foundational Microsoft Office Excel knowledge and skills you've already acquired and sets you on the road to creating advanced workbooks and worksheets that will deepen your firm's business intelligence.
You'll learn more about Excel, such as how to create advanced formulas and organize your data into tables. You'll discover the power of PivotTables and PivotCharts and how slicers can make data filtering as easy as clicking a few buttons.
At its heart, this course is about one simple idea: asking your data questions and using Excel to find the answers.
Target Audienceadd_circle_outline
This course is designed for individuals who already have foundational knowledge and skills in Excel and are ready to advance their data analysis skills and abilities through the application of advanced Excel functionality such as advanced formula creation, tables, charts, PivotTables and PivotCharts.
Course Outlineadd_circle_outline
Lesson 1: Customizing the Excel Environment
Configure Excel Options
Customize the Ribbon and Quick Access Toolbar
Enable Excel Add-ins
Lesson 2: Creating Advanced Formulas
Use Range Names in Formulas
Use Specialized Functions
Use Array Formulas
Lesson 3: Analyzing Data with Functions and Conditional Formatting
Analyze Data by Using Text and Logical Functions
Apply Advanced Conditional Formatting
Lesson 4: Organizing and Analyzing Datasets and Tables
Create and Modify Tables
Sort Data
Filter Data
Use SUBTOTAL and Database Functions
Lesson 5: Visualizing Data with Charts
Create Charts
Modify and Format Charts
Lesson 6: Analyzing Data with PivotTables, Slicers, and PivotCharts
Create a PivotTable
Analyze PivotTable Data
Present Data with PivotCharts
Filter Data by Using Slicers
Prerequisitesadd_circle_outline
Prior to taking this course, you should have taken:
Microsoft Office Excel Part 1.
If you believe that you have a level of knowledge that will permit you to bypass Excel - Part 1, you will need to take the Excel Pre-test to determine your level of readiness. Because of the amount of material taught in Excel - Part 2, it is not possible to spend time reteaching concepts from Part 1.
The pre-test may be obtained by sending an email to pretests@dwwtc.com
The pre-test must be completed no later than two work weeks prior to the first day of class.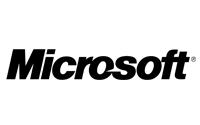 Upcoming Classes
Click below to see more class dates with course versions
Have questions? Let us help you.