Cloud+

CompTIA Certification
---
Duration: 5 days
Price: $2,000.00
Test Level: 200
Certifications: IT Cloud Technician
Exams: CVO-001
Course Overviewremove_circle_outline
Cloud+ certification validate the skills and expertise of IT practitioners in implementing and maintaining cloud technologies. Cloud+ accredits IT professionals with the constantly changing and advancing knowledge they need to be successful in today's cloud environment.
As more and more businesses shift their IT operations to cloud platforms, skills in cloud computing and virtualization have become a frequently required qualification for IT professionals. Adding CompTIA Cloud+ to your resume demonstrates your ability to implement and maintain cloud technologies and enables you to jump into a rapidly growing market. This course prepares the student for success in CompTIA Cloud+ certification examination CVO-001.
Target Studentadd_circle_outline
This course is intended for anyone with basic computer user and networking skills who is interested in obtaining a job as an IT Cloud technician. In addition, this course will help prepare students to achieve a CompTIA Cloud+ Certification.
Course Outlineadd_circle_outline
Module 1: Cloud Basics - Concepts, Models, & Terminology
IaaS, PaaS, SaaS, DBaaS, CaaS, BPaaS, XaaS
Private, Public, Hybrid, Community Cloud
Demand-Driven Service, Pay-As-You-Grow, Metering, Cloud Bursting
Objective Storage - Object ID, Data BLOB, Metadata, Policies, Replicas
Module 2: Disk Storage Systems
Variations of Disk Types and Configurations
Understanding Tier Performance Levels
Redundant Array of Independent Disks (RAID)
Grasping File System Types (Unix, Z File, Virtual Machine, etc.)
Module 3: Storage Networking for the Cloud
Types of Storage Technology (DAS, SAN, NAS)
Access Protocols and Applications
Comprehending Storage Provisioning
Module 4: Network Infrastructure
Types of Networks
Optimizing Networks
Routing and Switching (NAT, VLAN, PAT, etc.)
Various Network Ports and Protocols
Module 5: Virtualization Components
Hypervisor Types
Virtualization Host (NICs, CPU, BIOS, etc.)
Virtual Machine
Module 6: Virtualization and the Cloud
Cloud Virtualization Benefits
Resource Migrations
Why Consider Migration
Module 7: Network Management
Understanding Resource Monitoring Techniques
Using Remote-Access Tools
Module 8: Performance Tuning
Host Resource Allocation
Virtual Machine Resource Allocation
Ensuring Performance Optimization
Module 9: Systems Management
Systems Management Policies and Procedures
Best Practices
Module 10: Testing and Troubleshooting
Various Techniques for Testing
What Tools to Use for Troubleshooting
Module 11: Cloud Security
Best Practices for Cloud Network Security
Securing Data in a Cloud Environment
Using Access Control Methods
Module 12: Business Continuity and Disaster Recovery
Recovery Methods for Disasters
Understanding High Availability
Prerequisitesadd_circle_outline
Must be at least 18 years old and possess a High School Diploma or GED.
Student should have fundamental knowledge of computer concepts and a working knowledge of modern computer networking to fully benefit from this program.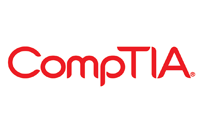 Upcoming Classes
Click below to see more class dates with course versions
Have questions? Let us help you.