PCS

Pulse Connect Secure
---
Duration: 4 days
Price: $4,000.00
Test Level: 5
Certifications:
Exams:
Course Overviewremove_circle_outline
This four-day course discusses the configuration of Pulse Connect Secure in a typical network environment. Key topics include Secure Sockets Layer (SSL) access technologies, basic implementation, and configuration and management options.
Through demonstrations and hands-on labs, students will gain experience in configuring, testing, and troubleshooting basic and advanced facets of Pulse Connect Secure.
NOTE: This course prepares students for the requirements of both the current and next version PCS certification exams.
Target Audienceadd_circle_outline
This course benefits network engineers, support personnel, reseller support and individuals responsible for implementing the Pulse Secure Connect Secure.
Course Outlineadd_circle_outline
Day 1
Chapter 1: Course Introduction
Chapter 2: Pulse Secure Connect Secure
Chapter 3: Initial Configuration & Initial Configuration Lab
Chapter 4: Technology and Terminology
Chapter 5: User Roles & User Roles Lab
Day 2
Chapter 6: Basic Logging and Troubleshooting & Basic Logging and Troubleshooting Lab
Chapter 7: Resource Polices and Profiles & Resource Polices and Profiles Lab
Chapter 8: Authentication & Authentication Lab
Chapter 9: Advanced Authentication Options & Advanced Authentication Options Lab
Chapter 10: Certificates & Certificates Lab
Day 3
Chapter 11: Client and Server Applications & Client and Server Applications Lab
Chapter 12: Pulse Secure Client & Pulse Secure Client Lab
Chapter 13: Pulse Secure Collaboration & Pulse Secure Collaboration Lab
Chapter 14: Endpoint Security & Endpoint Security Lab
Day 4
Chapter 15: Administration and Troubleshooting; Administration and Troubleshooting Lab
Chapter 16: Advanced Troubleshooting; Advanced Troubleshooting Lab
Chapter 17: Virtualization, Virtualization Lab
Chapter 18: Clustering; Clustering Lab
Prerequisitesadd_circle_outline
This course assumes that students have moderate background in internetworking basics, basic security concepts, network administration, and application support.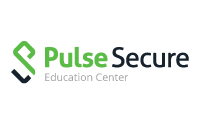 Upcoming Classes
Click below to see more class dates with course versions
Have questions? Let us help you.