CJFV

Configuring Juniper Networks Firewall/VPNs
---
Duration: 3 days
Price: $2,795.00
Test Level: 0
Certifications: JNCIS-FWV
Exams:
Course Overviewremove_circle_outline
The three day CJFV is the first course in the ScreenOS curriculum. The instructor-led course focuses on configuration of the Juniper Firewall/VPN products in a variety of situations, including basic administrative access, routing, firewall policies and policy options, attack prevention features, address translation, and VPN implementations.
Students will have the opportunity to configure Juniper Firewall/VPN devices in a variety of lab scenarios.
Course Objectivesadd_circle_outline
Juniper Networks Security Concepts
Security Architecture
Transparent Mode and Layer 2 Operations
Layer 3 Operations/Configuration
Policy Options and Configuration
Attack Prevention
Address Translation Options
VPN Concepts
Route-Based VPNs
Policy-based VPNs
Netscreen Remote Client
Target Audienceadd_circle_outline
Network engineers, technical support personnel, reseller support engineers, and others responsible for implementing and or maintaining the Juniper Networks products covered in this course.
Course Outlineadd_circle_outline
Day 1
Chapter 1: Course Introduction
Chapter 2: ScreenOS Concepts, Terminology, and Platforms
Security Device Requirements
ScreenOS Security Architecture
Juniper Networks Platforms
Chapter 3: Initial Connectivity
System Components
Establishing Connectivity
Verifying Connectivity
Chapter 4: Device Management
Day 2
Chapter 5: Layer 3 Operations
Need for Routing
Configuring Layer 3
Verifying Layer 3
Loopback Interface
Interface-Based NAT
Chapter 6: Basic Policy Configuration
Functionality
Policy Configuration
Common Problems
Global Policy
Verifying Policies
Chapter 7: Policy Options
Overview
Logging
Counting
Scheduling
User Authentication
Chapter 8: Address Translation
Scenarios
NAT-src
NAT-dst
VIP Addresses
MIP Addresses
Day 3
Chapter 9: Transparent Mode (Optional)
Description
Configuration
Verifying Operations
Chapter 10: VPN Concepts
Concepts and Terminology
IP Security
Chapter 11: Policy-Based VPNs
Configuration
Verifying Operations
Chapter 12: Route-Based VPNs
Concepts and Terminology
Configuring VPNs
Verifying IPv6 Operations
This course is available as open-enrollment Classroom event, instructor-led Live Virtual Class, REAL-ILT™ or as part of a custom Onsite Training for up to 16 students.
Prerequisitesadd_circle_outline
This course assumes that students have basic networking knowledge and experience in the following areas:
Ethernet
Transparent Bridging
TCP/IP Operations
IP Addressing
Routing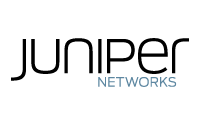 Upcoming Classes
Click below to see more class dates with course versions
Have questions? Let us help you.