APJF

Attack Prevention with Juniper Networks Firewalls
---
Duration: 1 days
Price: $1,095.00
Test Level: 0
Certifications:
Exams:
Course Overviewremove_circle_outline
The one-day introductory-level APJF course meets the business need of customers who are deploying the attack prevention features of ScreenOS software. The course focuses specifically on the attack-related features and assumes familiarity with ScreenOS software. Upon completing this course, you should be able to return to work and successfully configure and verify the desired attack prevention features. Through demonstrations and hands-on labs, students gain experience in configuring, testing, and troubleshooting these advanced security features.
Course Objectivesadd_circle_outline
Configure attack prevention features, including:
SCREEN options
Deep Inspection
Anti-virus scanning
Configure URL filtering
Configure anti-spyware, anti-spam & anti-phishing filter
Target Audienceadd_circle_outline
Network engineers, technical support personnel, reseller support engineers, and others responsible for implementing and or maintaining the Juniper Networks products covered in this course.
Course Outlineadd_circle_outline
Day 1
Chapter 1: Course Introduction
Chapter 2: ScreenOS Basics Review
Concepts Review
Configuration Review
Chapter 3: SCREEN Options
Multilayer Network Protection
Types of Attacks
SCREEN Options Configuration
Verifying Operations
Chapter 4: Deep Inspection
Deep Inspection Overview
Attack Database Configuration
Policy Configuration
Logging and Monitoring
Chapter 5: Antivirus
Antivirus Operations
Antivirus Configuration–Kaspersky
Antivirus Configuration–ICAP
Verifying Operations
Chapter 6: Web Filtering
Web-Filtering Options
Web-Filtering Configuration
Verifying Operations
Chapter 7: Antispam
Antispam Concepts
Antispam Configuration
Verifying Operations
This course is available as open-enrollment Classroom event, instructor-led Live Virtual Class, REAL-ILT™ or as part of a custom Onsite Training for up to 16 students.
Prerequisitesadd_circle_outline
This course assumes that students have successfully completed the INSG 5.0 course or have equivalent experience with ScreenOS. Specifically, students need to be familiar with configuration of:
Ethernet and Internet
TCP/IP Operations
IP Addressing
Basic Network deployments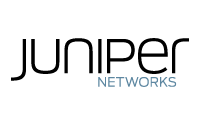 Upcoming Classes
Click below to see more class dates with course versions
Have questions? Let us help you.