AJSEC

Advanced Junos Security - JNCIP-SEC Certification Course
---
Duration: 5 days
Price: $4,750.00
Test Level: 1
Certifications:
Exams: JN0-634
Course Overviewremove_circle_outline
This five-day course, which is designed to build off of the current Junos Security (JSEC) offering, delves deeperinto Junos security. Through demonstrations and hands-on labs, you will gain experience in configuring and monitoring the advanced Junos OS security features with advanced coverage of virtualization, AppSecure, advanced Network Address Translation (NAT) deployments, Layer 2 security, and Sky ATP. This course uses Juniper Networks SRX Series Services Gateways for the hands-on component.
Course Leveladd_circle_outline
Advanced Junos Security (AJSEC) is an advanced-level course.
Target Audienceadd_circle_outline
This course benefits individuals responsible for implementing, monitoring, and troubleshooting Junos security components.
Course Objectivesadd_circle_outline
After successfully completing this course, you should be able to:
Demonstrate understanding of concepts covered in the prerequisite Junos Security course.
Describe the various forms of security supported by the Junos OS.
Implement features of the AppSecure suite, including AppID, AppFW, AppTrack, AppQoS, and SSL Proxy.
Configure custom application signatures.
Describe Junos security handling at Layer 2 versus Layer 3.
Implement next generation Layer 2 security features.
Demonstrate understanding of Logical Systems (LSYS).
Use Junos debugging tools to analyze traffic flows and identify traffic processing patterns and problems.
Describe Junos routing instance types used for virtualization.
Implement virtual routing instances in a security setting.
Describe and configure route sharing between routing instances using logical tunnel interfaces.
Utilize Junos tools for troubleshooting Junos security implementations.
Perform successful troubleshooting of some common Junos security issues.
Describe and discuss Sky ATP and its function in the network.
Describe and configure UTM functions.
Discuss IPS and its function in the network.
Implement IPS policy.
Describe and implement SDSN in a network.
Describe and implement user role firewall in a network.
Demonstrate the understanding of integrated user firewall.
Course Outlineadd_circle_outline
Day 1
Chapter 1: Course Introduction
Chapter 2: Junos Layer 2 Packet Handling and Security Features
Transparent Mode Security Operations
Secure Wire
Layer 2 Next Generation Ethernet Switching
MACsec
Lab 1: Implementing Layer 2 Security
Chapter 3: Virtualization
Virtualization Overview
Routing Instances
Logical Systems
Filter-based Forwarding
Think About it
Lab 2: Implementing Junos Virtual Routing
Chapter 4: AppSecure Theory
AppSecure Overview
AppID Overview
AppID Techniques
Next-Generation Application Identification
Installing the Application Signature Database
Custom Application Signatures
Application System Cache
Day 2
Chapter 5: AppSecure Implementation
AppSecure Modules Review
AppTrack
AppFW
AppFW and Security Director
AppQoS
APBR
Lab 3: Implementing AppSecure
Chapter 6: SkyATP Concepts and Setup
SkyATP Overview
SkyATP Features
SkyATP Setup
SkyATP Enrollment Troubleshooting
Day 3
Chapter 7: SkyATP Implementation
Configuring the SkyATP using the Web UI
Configuring SkyATP with Security Director
Monitoring Infected Hosts
Infected Host Case Study
//Lab 4: Implementing SkyATP with Security Director
Chapter 8: SDSN with Policy Enforcer
Policy Enforcer Overview
Configuring Policy Enforcer and SDSN
Configuring Threat Prevention Policies
Infected Host Case Study
Lab 5: Implementing SDSN with Policy Enforcer
Chapter 9: Implementing UTM
UTM Overview
Anti-Spam
Anti-Virus
Content Filtering
Web Filtering
Lab 6: Implementing UTM
Day 4
Chapter 10: Introduction to Intrusion Detection and Prevention
Introduction to Junos IPS
IPS Policy Components and Configuration
Signature Database
Case Study: Applying the Recommended IPS Policy
Monitoring IPS Operation
Chapter 11: IPS Policy and Configuration
Rulebase Operations
IPS Rules
Terminal Rules
IP Actions--Security Director
Lab 7: Configuring IPS Rulebases
Day 5
Chapter 12: SSL Proxy
SSL Proxy Overview
Client-Protection SSL Proxy
Server-Protection SSL Proxy
SSL Proxy Case Study
Chapter 13: User Authentication
Firewall User Authentication Review
User Firewall Review
Configuring Integrated User Firewall
Monitoring Integrated Firewall
Integrated User Firewall Case Study
Lab 8: Implementing Integrated User Firewall
Chapter 14: Monitoring and Reporting
Log Director Overview, Installation, and Administration
Log Events
Case Study: Using Event Logs
Alerts and Reports
Lab 9: Implementing Log Director
Appendix A: SRX Series Hardware and Interfaces
Branch SRX Platform Overview
Mid-Range SRX Platform Overview
High End SRX Platform Overview
SRX Traffic Flow and Distribution
SRX Interfaces
Appendix B: Virtual SRX
Virtualization Overview
Network Virtualization and SDN
Software-Defined Networking (SDN) Overview
Overview of the Virtual SRX
Virtual SRX Chassis Clustering
Deployment Scenarios
Enterprise Private Cloud Use Case
Integration with Amazon Web Services (AWS)
Prerequisitesadd_circle_outline
Students should have a strong level of TCP/IP networking and security knowledge. Students should also attend the Introduction to the Junos Operating System (IJOS) and Junos Security (JSEC) courses prior to attending this class.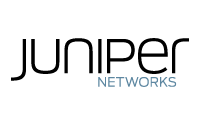 Upcoming Classes
Click below to see more class dates with course versions
Have questions? Let us help you.