Advanced Microsoft Word Operations

Beyond the Basics
---
Duration: 1 days
Price: $295.00
Test Level: 300
Certifications:
Exams:
Noticeremove_circle_outline
Microsoft Office 2016 will be used for this course. The interfaces, features, and functions are fully compatible with Office 2010 and 2013.
Course Overviewadd_circle_outline
This 4-hour course is designed to explore advanced operations with Microsoft Word. Beyond basic functions, this course presents more in-depth training on functions and operations that further improve the appearance, stability, and automation of Microsoft Word documents.
Target Studentadd_circle_outline
This course is designed for students with experience using Microsoft Word and understand basic operations and navigation of the Microsoft Word environment.
Ideal students include administrative professionals, teachers/instructors, and students attending or planning to attend higher education institutions.
Objectivesadd_circle_outline
After this course, the successful student will be able to:
Use compound formatting of characters
Use paragraph options beyond basic ribbon commands
Use constant and variable styles and formats for headers and footers
Combine basic and dialog commands for page layouts and formatting
Combine basic and dialog commands for paragraph layouts and continuity
Use page and section breaks to design complex pages and documents
Create and properly annotate footnotes, end notes, and references
Students may bring sample files with which they are having problems and apply concepts from the class to those documents.
Course Outlineadd_circle_outline
Lesson 1: Character Formatting
Fonts and font options
Shortcuts
Highlighting and printing highlights
Sharing text formatting
Lesson 2: Paragraph Layout
Margin and alignment options
Indenting, indentation options, and lists
Paragraph, line, and letter spacing options
Hyphenation options and settings
Lesson 3: Page Features
Designing and formatting headers, footers, and fields
Designing page layouts for various types of uses and bindings
Understanding options for alignment, paper size, and pagination
Lesson 4: Paragraph and Text Flow
Controlling the flow of paragraphs and sentences
Using page breaks and section breaks to define paragraph and text flow
Inserting footnotes and reference marks
Inserting end notes and reference marks
Formatting references for reference/bibliography pages
Course Wrap-Up
Prerequisitesadd_circle_outline
The successful student will possess at least one of the following:
Have successfully completed the Microsoft Word - Part 1 course
Have a professional working knowledge of Microsoft Word 2010/2013/2016
Have practical experience using Microsoft Word 2010/2013/2016 in a business, teaching/instructing, or higher education environment
Microsoft Word - Part 1 may be taken by registering for the course at https://www.dwwtc.com/Outline/microsoft-word-level-1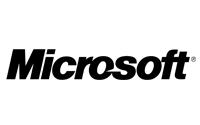 Upcoming Classes
Click below to see more class dates with course versions
Have questions? Let us help you.