Advanced Microsoft PowerPoint Operations

Beyond the Basics
---
Duration: 1 days
Price: $295.00
Test Level: 300
Certifications:
Exams:
Noticeremove_circle_outline
Microsoft Office 2016 will be used for this course. The interfaces, features, and functions are fully compatible with Office 2010 and 2013.
Course Overviewadd_circle_outline
This 4-hour course is designed to explore advanced operations with Microsoft PowerPoint. Beyond basic functions, this course presents more in-depth training on functions and operations that further improve the appearance, dynamics, and automation of Microsoft PowerPoint presentations and documents.
Target Studentadd_circle_outline
This course is designed for students with experience using Microsoft PowerPoint and understand basic operations and navigation of the Microsoft PowerPoint environment.
Ideal students include administrative professionals, teachers/instructors, and students attending or planning to attend higher education institutions.
Objectivesadd_circle_outline
After this course, the successful student will be able to:
Use advanced editing and formatting on characters, paragraphs, and text boxes
Modify object other than text for use in presentations
Group, arrange, and animate objects in a presentation
Edit, design, and save custom PowerPoint templates and masters
Present audio objects in presentations
Present video objects in presentations
Customize animations and slide transition formats
Set up various types of slide shows
Create custom slide shows
Enhance presentations with hyperlinked objects
Enhance presentation navigation with action buttons and subsections
Record presentations
Course Outlineadd_circle_outline
Lesson 1: Advanced Text and Object Formatting and Modification
Formatting characters and paragraphs
Formatting independent and grouped text boxes
Editing and formatting non-text objects
Object grouping and subgroups
Arranging objects for presentation depth
Enhancing messages and demonstrations with object animations
Lesson 2: Customizing Design Templates
Modifying slide masters and custom layouts
Adding and programming headers and footers
Creating custom handouts and notes pages
Lesson 3: Enhancing Presentations with Media and Custom Animations
Using audio files to enhance presentations
Using video files to enhance presentations
Adding customized animations to text and objects
Using custom transitions to enhance slide show flow and partitioning
Lesson 4: Customizing Slide Shows
Using annotations with a presentation
Setting up slide shows for different purposes and venues
Creating custom slide shows
Using hyperlinks to present multimedia and other external objects
Using action buttons and subsections to enhance complex slide show navigation
Recording presentations
Prerequisitesadd_circle_outline
The successful student will possess at least one of the following:
Have successfully completed the Microsoft PowerPoint - Part 1 course
Have a professional working knowledge of Microsoft PowerPoint 2010/2013/2016
Have practical experience using Microsoft PowerPoint 2010/2013/2016 in a business, teaching/instructing, or higher education environment
Microsoft PowerPoint - Part 1 may be taken by registering for the course at https://www.dwwtc.com/Outline/powerpoint-level-1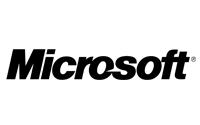 Upcoming Classes
Click below to see more class dates with course versions
Have questions? Let us help you.