Adobe Acrobat Pro DC Advanced

Advanced Course
---
Duration: 1 days
Price: $395.00
Test Level: 200
Certifications:
Exams:
Course Overviewremove_circle_outline
As a business professional or entrepreneur, you have some experience using Adobe Acrobat. In this course, you will build on that prior use to take full advantage of the range of features of Acrobat Pro DC to bring your documents to the next level. Whether creating PDFs for commercial printing or for viewing digital versions on a range of platforms, Adobe Acrobat Pro DC enables you to output your content so that your audience may access and view the document the way that you intended.
In this course, you will use Adobe Acrobat Pro DC to convert technical documents to PDF files, enhance PDF documents, create interactive PDF forms, and prepare PDF files for commercial printing.
Target Audienceadd_circle_outline
This course is designed for office professionals with a foundational understanding of Adobe Acrobat Pro DC who want to use the advanced productivity and creative features covered in this advanced level course.
Objectivesadd_circle_outline
After completing this course, the successful student will be able to create and manage PDF Documents, including:
Customizing the Acrobat Pro DC workspace
Creating PDFs from technical documents
Enhancing PDF documents
Creating interactive PDF forms
Finalizing PDF files for commercial printing
Course Outlineadd_circle_outline
Lesson 1: Customizing the Acrobat Pro DC Workspace
Customizing the toolbars
Creating custom tool sets
Lesson 2: Creating PDFs from Technical Documents
Creating PDF documents by using Autodesk AutoCAD
Measuring technical drawings
Lesson 3: Enhancing PDF Documents
Embedding multimedia
Enhancing PDF document accessibility
Use actions
Managing the security of PDF documents
Lesson 4: Creating Interactive PDF Forms
Creating a PDF form
Compiling and managing PDF form data
Lesson 5: Finalizing PDF Files for Commercial Printing
Applying color management settings
Previewing printed effects
Performing preflight on a PDF document
Creating PDF/X, PDF/A, and PDF/E compliant files
Creating a composite and color separations
Exporting a PDF document to other formats
Prerequisitesadd_circle_outline
Students must have an understanding of and experience using the Windows 8.1 or Windows 10 operating system.
The successful student will have foundational knowledge and experience using Adobe Acrobat Pro DC. To obtain this level of readiness, you can take the Adobe Acrobat Pro DC Basic level course, available at www.DWWTC.com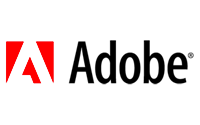 Upcoming Classes
Click below to see more class dates with course versions
Have questions? Let us help you.