Rent Equipment & Instructors
We know it isn't easy to maintain world-class training labs and instructors and that is why we give you access to ours. Whether you need extended lab access for a class or looking for private training, we offer solutions to fit your needs.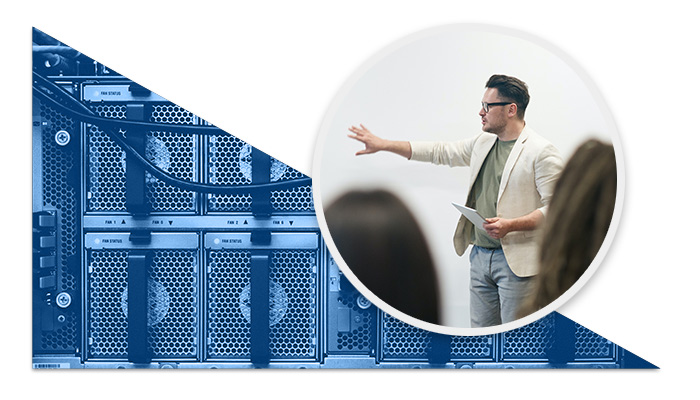 Equipment Rentals
Using technologies such as Windows Hyper-V, VMWare Workstation Pro, and even KVM allows us to support nearly any image or appliance type.
Of course none if this is any good without the horsepower required to run all your VMs. Each seat is equipped with a dedicated Core i7 processor, 64GB of RAM and 480GB of fast SSD storage.
Instructor Rentals
Our award-winning instructors are second to none and we want to share their amazing talents with you. All of the instructors at DWWTC are certified experts with years of teaching experience.
We are here to support you and how you want to learn. Our remote or private, on-site instructor rentals can also be paired with equipment rentals for the full class experience.